On Your Side
Fighting for Your Rights,
Your Family, and Your Future
Schedule a Free 30-Minute Consultation Today
Family Law & Personal Injury
Attorney in Cypress, Texas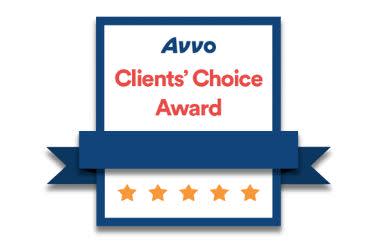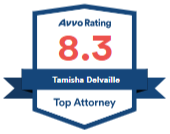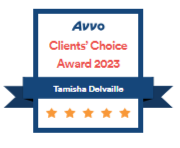 Tamisha Delvaille
Attorney at Law
For as long as I can remember, friends and family always expressed that they thought I'd make a good attorney. Turns out they were right because as soon as I decided to pursue a legal career, I never looked back. Having the opportunity to use my knowledge and make an impact on the lives of others is extremely rewarding. Focusing my practice on the areas of family law, personal injury, and parole assistance, I understand that a number of crucial decisions can have lasting impressions on a client's life. I take the responsibility of educating and guiding my clients very seriously and am proud to help them streamline and simplify an often difficult process.
MORE ABOUT ME
A Comprehensive Law Firm Serving the Houston Area
No matter what you're going through, I'll do everything I can to help.
Experienced Counsel
I have over 15 years of experience helping individuals and families work through a wide range of legal issues. My knowledge of the law and diverse skillset can make a difference in the outcome of your case today.
Reliable Communication
I'll always be transparent about what you're up against and the options you have for moving forward. I'm also committed to answering your questions and addressing all of your concerns in a timely manner.
Affordable Services
Financial concerns should never prevent you from seeking the legal assistance you need. I offer free 30-minute consultations and will work within your budget so you can receive the help you need.
She is very easy to get in touch with and promptly addressed all my concerns (and emotional rants). I really felt like I had an intelligent, motivated, and caring person by my side through the difficult process of divorce.
Sabreena
Tamisha is a gifted and capable attorney. I utilized her firm for a complex family law case. She is professional, reliable, and a joy to be around. I would gladly recommend her to anyone in need of legal assistance.
Anonymous
She has gone above and beyond what I expected from an attorney. Ms. Delaville worked day and night on my case and was able to retrieve different forms of evidence that I was not even aware of to benefit the outcome of my case.
Anonymous
Support & Representation You Can Count On
Family relationships can have some of the strongest holds on our emotions. When these relationships become fractured, or your loved one becomes injured, it's difficult to think clearly about what steps you should take next. Depending on the details of your situation, you need an experienced family law or personal injury attorney on your side.
By choosing to work with the Delaville Law Firm, P.C., in Cypress, TX, you'll gain a qualified advocate who can provide you with the legal support and advice you need. You can gain peace of mind that your case is in good hands by reaching out for help, and shouldn't wait to do so.
Whether you're going through a divorce, struggling to recover from injuries after an accident, or seeking to file a wrongful death suit, I'm prepared to help you. I have extensive experience handling family law and personal injury cases and will always fight for justice and the best possible outcome.
Since 2003, I've provided high-quality legal services to those in need in the greater Houston area. My experience allows me to see the bigger picture of your legal situation — not just what's going on now, but how decisions can affect the outcome of your case, and ultimately, define your future. No matter what brings you to my firm, I'm dedicated to protecting your rights and looking out for your best interests, and I'll be honest with you about the status of your case every step of the way. Facing a legal situation is overwhelming enough, you shouldn't try to navigate the justice system alone.
In addition to handling divorce issues, estate planning, car accident, and medical malpractice cases, I've also helped many clients with parole revocation and hearings. In many instances, a parolee is wrongfully accused of violating their terms and conditions. When you need strong representation to ensure your side of the story is heard, put my experience on your side. Call my firm, based in Cypress, TX, today to schedule a free consultation.